Learn how to live a better lifestyle through healthier eating in 4 weeks.



COURSE DETAILS
Do you feel that nutrition information is changing so quickly, that you find it hard to weed fact from fiction? You are not alone! Join our evidence based online nutrition course, designed and presented by a Registered Dietitian, to build a strong foundation on which you can build your nutrition knowledge. The beauty of online learning is that, not only can you increase your skills, but you can do so at your own time and pace. With a team of skilled student guidance managers and a Registered Dietitian, all your questions will be expertly answered. It's like having a dietitian in your pocket.
1. Body basics
Do you know how your body works? Before you can know what food to put into your body to improve your health, you have to know more about your body basics. In this lesson we explore general healthy eating patterns and how they are related to health and disease. We also delve into the inner workings of the digestive system and learn more about how these important organs work together to digest, absorb and utilize food you eat to keep you alive. Throughout this lesson we use fun and interesting analogy's to help you better understand these complex concepts.
2. Carbohydrates

Feeling confused about carbs? The media and subsequent information overload has many people feeling this way, and understandably so. In this lesson we learn more about what macronutrients are and how they contribute to our energy intake, how carbohydrates are utilized in the body, what insulin is and why it is so important that we manage our blood sugar levels. You will learn how to easily identify healthier carbohydrate sources and get the low down on low carb diets, sugar and sweeteners.
3. Proteins
Be lean and mean, eat your protein! Do you think more is better? In this lesson we discover why protein is such an important nutrient and discuss how it is digested, what our protein requirements are for different age groups, as well as how to interpret these in terms of real food. You will learn more about various protein sources and we will weed fact from fiction when it comes to red and processed meat, soya and fish. We end this lesson by understanding the hype about high proteins diets.
4. Fats
The fatty truth. Fats still maintain some of their 'bad rep' from popular low fat diets of the 90's. This leaves many of us feeling a bit unsure of where we stand with regards to this vital nutrient. In this lesson, we dip a little deeper to understand why including fat in your diet is important. We explore what the different types of fats are as well as the associated health risks and benefits of each and will also learn the truth about coconut oil, low fat products and eggs. We wrap up by learning how to make practical fat substitutions that will improve your general health and well-being.
5. Micronutrients
Mighty micronutrients- Small things pack a big punch! An adequate micronutrient status is vital for good health and so it is important that we learn what these valuable nutrients are, where we can find them and what common deficiencies occur when we don't have enough of them. You will learn more about phytonutrients and the invaluable role they play in bettering our health. Practically, we will also be looking at
cooking methods to retain the most micronutrients and how food processing changes the amount of micronutrients available to us in the food we eat.
6. Hydration
Happy hydrating! Do you know that the first signs of dehydration are fatigue, irritability and loss of concentration? Do you often feel like this at the end of a long and busy day and just think that this is your lot in life? In this lesson we unpack the 8 glasses of water a day recommendation and learn more about all forms of hydration, including the pros and cons of each. We will also be dispelling some popular hydration myths (like if caffeine is dangerous to your health), and at the end of this lesson you will be an absolute hydration hero!
7 Adopting healthy eating behaviours
At this point you should have a grasp on the basics of nutrition and may be wondering how we can start putting this into practice. How do you know if you are ready to ,make a major lifestyle change? The first step is to understand your motivators and demotivators when it comes to healthy eating. In this lesson we will delve into the psychology of changing your mindset and we will be discussing some great tools that you can use to move yourself in the right direction. We will also look at the pros and cons of food tracking apps and learn which tools are the best to help you make better choices and keep you on the healthiest path.
8. Body measurements and health
We wrap up module 1 with a lesson on body measurements and health. We will touch on body image and some concepts of mindful eating. We will move onto when and where body measurements are appropriate and will explore the evidence behind certain popular body composition methods and their validity.
MODULE 1 COURSE HIGHLIGHTS
998,134 Successful Graduates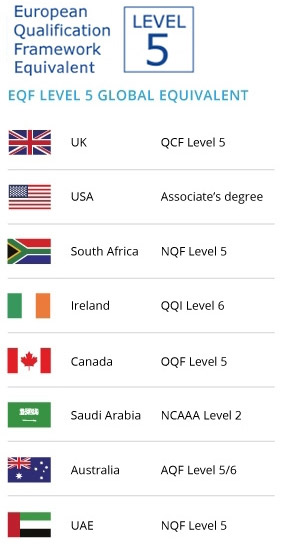 The flexibility to accommodate and work around these challenges has been brilliant. The quality of the presentations and videos has been excellent and yourself and Adrian are first class Tutors. Your enthusiasm and passion for the subject is infectious and you have a real skill for making particular topics accessible and understandable. Areas previously shrouded in mystery to me now make sense! All round great service and quality of support and teaching and materials. I have to confess I wasn't sure what to expect from the course or the Academy and have been very impressed. I've done Open University courses before and have a degree from them but this has been my only experience of distance learning. I would recommend you guys no hesitation.
Since taking the course and talking about it on my CV, I have actually now been offered a job as an Online Affiliate graphic-design Executive – my first graphic-design job since I left university! (I have been swept along in Supply... Chain roles since then). Previously I had found it hard to find graphic-design roles due to having no experience (how do you get experience without being given opportunities!?) Having the course on my CV showed I was willing to learn on my own time, had an interest in the subject, and now had a knowledge of affiliate and online graphic-design. I would not have got this job unless I did this course – it's as simple as that! I start in June and no doubt I will use what I have learnt on the course a lot
The Diploma in Online graphic-design is the perfect introduction for anyone wishing to venture into the online graphic-design arena. Shaw Academy not only deliver their promise but go the extra mile to ensure a 100% targeted, hands-on, tuition and their student support service matches colleges where you would expected to spend many 000s of pounds. Even after the first tuition sessions I was able to look at the internet from a completely new and productive perspective.
LEARN TODAY
SUCCEED TOMORROW
Got a question? Contact our support staff we will be happy to help.
support@shawacademy.com