Master the skill of image editing and take your Illustrator to the next level

Our Diploma in Adobe Illustrator introduces students to the basic concepts of design and teaches how to create artwork with the Adobe Illustrator application. Adobe illustrator is a vector-based graphic editor and design tool and can be used for logos and typesetting, among many other designs. Illustrator works in conjunction with Photoshop & InDesign as a part of the "holy trinity" of graphic design. In this course, you will learn the skills and knowledge you need to design and create images to a professional standard while adding a whole new layer to your skill set as a designer and builds skills in this area with hands-on lessons.
MODULE 1 COURSE HIGHLIGHTS
312,436 Successful Graduates

1. Introduction to Illustrator
Get introduced to Adobe Illustrator! This lesson will get you familiar with the vector editing powerhouse that is Illustrator. Learn all of the possibilities of what we can design with the application and understand the key skills needed to progress through this course. Dive straight in covering topics such as installation, opening documents and how to use layers.

2. Illustrator Tools & the Interface

The workspace is the life of Illustrator, it contains all the necessary tools and menus to help you find a workflow that matches your current skill set. In this lesson, we will set up and customize a standard workspace, discussing all of the different options like our toolbar and the many available panels. During this lesson we will discuss the many tools available in Illustrator and break them down into easy to learn categories so you will know exactly when and why you would use a specific tool.

3. Design Elements

In this lesson you will develop a "Designer's Eye", by understanding the building blocks of Design. You will understand how to use Line, Shape and Colour in and combine these elements with the Illustrator tools to help add structure to your designs.

4. Typography

Typography plays a critical role in all designs from strengthening your brand, creating interest in your designs, and highlighting the message of your artwork. Learn all of the theory behind what makes a good typeface and put it all into practice with a hands on look at how typography is used in in Adobe Illustrator and our designs.

5. Logo Design Principles

Logo design is all around us. They serve as instant reminders and points of recognition of products or brands. Here we examine best practices associated with creating logos and the challenge of incorporating a client's ideologies into a single graphic, all while utilising the power of Adobe Illustrator for logo creation. We will also dive into the importance of colour in our designs by looking at how they affect our overall design and logo design.

6. Infographic Design

Infographics are visual representations of data and information. They are intended to help convey information faster, as the mind processes images faster than words. We will be discussing the different infographic elements available and the best practices when designing infographics before approaching our own infographic creation in Adobe Illustrator.

7. Creative Techniques

This lesson breaks away from the topical based lessons to focus solely on Adobe illustrator and how we can increase our understanding of some of the tools. We will tackle some creative techniques to fully develop your understanding of the Adobe Illustrator tools and their possibilities.

8. Finishing Touches

With all of our knowledge know obtained on various topics, tools and skills, it is time to put it all into action with a defining project. Understand the steps involved from creation to export and finalise your artwork with all of the essential finishing touches.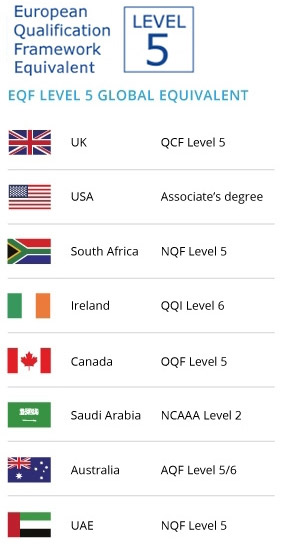 The flexibility to accommodate and work around these challenges has been brilliant. The quality of the presentations and videos has been excellent and yourself and Adrian are first class Tutors. Your enthusiasm and passion for the subject is infectious and you have a real skill for making particular topics accessible and understandable. Areas previously shrouded in mystery to me now make sense! All round great service and quality of support and teaching and materials. I have to confess I wasn't sure what to expect from the course or the Academy and have been very impressed. I've done Open University courses before and have a degree from them but this has been my only experience of distance learning. I would recommend you guys no hesitation.
Since taking the course and talking about it on my CV, I have actually now been offered a job as an Online Affiliate graphic-design Executive – my first graphic-design job since I left university! (I have been swept along in Supply... Chain roles since then). Previously I had found it hard to find graphic-design roles due to having no experience (how do you get experience without being given opportunities!?) Having the course on my CV showed I was willing to learn on my own time, had an interest in the subject, and now had a knowledge of affiliate and online graphic-design. I would not have got this job unless I did this course – it's as simple as that! I start in June and no doubt I will use what I have learnt on the course a lot
The Diploma in Online graphic-design is the perfect introduction for anyone wishing to venture into the online graphic-design arena. Shaw Academy not only deliver their promise but go the extra mile to ensure a 100% targeted, hands-on, tuition and their student support service matches colleges where you would expected to spend many 000s of pounds. Even after the first tuition sessions I was able to look at the internet from a completely new and productive perspective.
LEARN TODAY
SUCCEED TOMORROW
Got a question? Contact our support staff we will be happy to help.
support@shawacademy.com