Diploma in Graphic Design
Master graphic design and explore the world of visual communication in 16 weeks



Graphic design is the process of communicating visually with the means of type, photographs and illustrations. It is a form of visual language that allows you to solve problems creatively. If you think that you are a creative problem solver, or that you would like to learn the process of creative problem solving, you should consider getting an internationally recognised qualification in graphic design with Shaw Academy.
Graphic design has drastically changed over the last two decades. So has the face of education. With the need for graphic designers increasing the last 5 years, what better way to equip yourself with our hands-on training and real-world design experts? Let your busy schedule not get in the way of earning a qualification in graphic design. These classes are tailored to suit your busy schedule. You can do this course in the comfort of your home, office space or even your favourite coffee shop. What's even better is that you can do it whenever you want!

Do you consider a career change, would you like to be promoted or are you simply considering this course as a hobbyist? Everything about Shaw Academy's graphic design course prepares you for a career as a professional graphic designer. It offers access to this exciting world of design where you will learn of current trends and fundamental skills you need in order to pursue graphic design as a career.

You will work with the best creative minds in the industry and will quickly become part of a vibrant creative community with our dynamic and engaging content.

MODULE 1 COURSE HIGHLIGHTS
904,789 Successful Graduates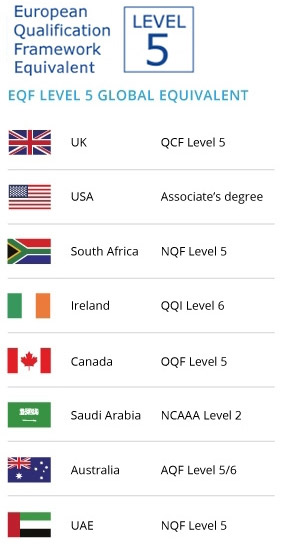 1. what is Graphic Design
Kickstart your course with getting an overview of the graphic design space. Get familiar with the idea of concepts, ideas and thoughts, an understanding of visual relationships that can help you communicate a direct and coherent message. Work your way through the holy trinity of graphic design applications - Adobe Photoshop, Illustrator & InDesign.
2. Learning the Elements and Principles of Design
In your second graphic design class, you will get the opportunity to get acquainted with developing a 'designer's eye'. The key is to understand the building blocks of visual communication. You will know more about the elements and principles of design including value, colour, focal point, rhythm and the theory of gestalt. This class embraces the practicality of applying these elements and principles and thinking like a creative specialist.
3. Logo designing and an introduction to Adobe Illustrator
Adobe Illustrator, world leading digital illustration application is your starting point. Lesson 3 will investigate one of the first tasks a designer is faced with; logo creation. The process of concept to presentation is known as the design cycle and a thorough breakdown will be given as to how to approach a customer through the design cycle. The lesson will end off with an introduction to working in Adobe Illustrator.
4. Newfound knowledge – getting creative in Adobe Illustrator
In lesson 4, we will differentiate between the different type of images graphic designers deal with daily. You thought you knew all there is about images, but this course will blow your mind with some newfound knowledge. A bulletproof design technique that barely fails will be taught and applied in a practical exercise of Adobe Illustrator. This lesson is sure to get you hooked!
5. Photomanipulation in Adobe Photoshop
There is a difference between a digital and printed image? This lesson will investigate the crucial component of working with pixels. Photoshop demos will make this lesson even more practical and the fundamentals of Photoshop including layers and blending modes will be focused on.
6. Movie poster design in Adobe Photoshop
The golden ratio, rule of thirds and principles of good design will be discussed in lesson 6. The amazing ability of Photoshop will be put to the test when you will be introduced to layer masks. These skills will be put to practice by designing a movie poster. Once you've finished lesson 6, you will eat, sleep and speak Photoshop.
7. An introduction to Adobe InDesign
Print is not dead. Getting your files print-ready is a critical part of any designer's task. Bleeds, cropmarks, colour space and format are the principles that will be explained, and the student will be introduced to the amazing Adobe InDesign; the most powerful layout application.
8. Summary of Print & Pre-Press Basics and InDesign
About 70% of all designs consist of typography – the art of using type in your design. In our last lesson of module 1, you will realize that type is not only a mere communication instrument but will see the potential of using type as a design element. Your audience wants to read your message but with so many other messages screaming for attention, how to do you make your message stand out?
The flexibility to accommodate and work around these challenges has been brilliant. The quality of the presentations and videos has been excellent and yourself and Adrian are first class Tutors. Your enthusiasm and passion for the subject is infectious and you have a real skill for making particular topics accessible and understandable. Areas previously shrouded in mystery to me now make sense! All round great service and quality of support and teaching and materials. I have to confess I wasn't sure what to expect from the course or the Academy and have been very impressed. I've done Open University courses before and have a degree from them but this has been my only experience of distance learning. I would recommend you guys no hesitation.
Since taking the course and talking about it on my CV, I have actually now been offered a job as an Online Affiliate graphic-design Executive – my first graphic-design job since I left university! (I have been swept along in Supply... Chain roles since then). Previously I had found it hard to find graphic-design roles due to having no experience (how do you get experience without being given opportunities!?) Having the course on my CV showed I was willing to learn on my own time, had an interest in the subject, and now had a knowledge of affiliate and online graphic-design. I would not have got this job unless I did this course – it's as simple as that! I start in June and no doubt I will use what I have learnt on the course a lot
The Diploma in Online graphic-design is the perfect introduction for anyone wishing to venture into the online graphic-design arena. Shaw Academy not only deliver their promise but go the extra mile to ensure a 100% targeted, hands-on, tuition and their student support service matches colleges where you would expected to spend many 000s of pounds. Even after the first tuition sessions I was able to look at the internet from a completely new and productive perspective.
LEARN TODAY
SUCCEED TOMORROW
Got a question? Contact our support staff we will be happy to help.
support@shawacademy.com